35837 ¥unoha hode 249 For Thousands Of Years This
Q
SCIENTIFIC ROAD TO GROWTH
WAS BLOCKED BECAUSE PEOPLE BELIEVED THAT HOLY SCRIPTURES
AND ANCIENT TRADITIONS ALREADY CONTAINED ALL THE IMPORTANT KNOWLEDGE
THE WORLD HAD TO OFFER?! A corporation that believed all the oil fields in the world
had already been discovered would not waste time & money searching for oil!? Similarly,
a human culture that believed it already knew everything worth knowing would not bother
searching for new knowledge?! This was the position of most premodern human civilizations!
However, the "Scientific Revolution" freed humankind from this naïve conviction; the greatest
scientific discovery wàs the discovery of ignorance! Once humans realised how little they knew
about the world, they suddenly hàd a very good reason to seek new knowledge, which opened
up 'the scientific road to progress'? Wìth each passing generation science helped discover fresh
sources of energy, new kinds of raw material, better machinery and novel production methods.
Consequently, in 2019 humankind commanded far more energy and raw materials than ever
before, and production skyrocketed! Inventions such as the steam engine and the computer
thus have created whole new industries fro scratch: as we now look some 20 years into the
future, we rather confidently expect to produce ànd consume far more in 2040
than we do today? We trust our nanotechnology, genetic engineering
& artificial intelligence to further revolutionise
production yet again, & to open up
whole new sections in our
ever expanding
supermarkets.


06 sep 2019 - bewerkt op 11 sep 2019 - 85x gelezen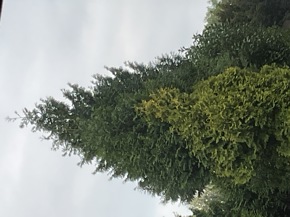 Asih, man,

114

jaar
Log in om een reactie te plaatsen.
vorige
volgende