42139 Anthropologists and historians are now
QQleQ

REALIZING THAT
PSYCHEDELIC REVOLUTIONS - TRANSFORMATIONS
MIGHT BE A BETTER TERM - HAVE OCCURRED AT NUMEROUS TIMES
THROUGHOUT HUMAN HISTORY, AND MAY HAVE BEEN ESSENTIAL TO THE DEVELOPMENT
OF OUR PLANETARY CULTURE.

Humanity has two histories:
the short history, produced after written language was developed, and the vast unknown history
of the oral traditions that preceded it during an era that many tribes describe as ¨the Great Forgetting.¨

How language evolved to separate us from all other life by giving us the ability to store and transmit one generation´s combined knowledge to the next remains one of the great mysteries of our existence.

Time moved much more slowly before written language, and great traditions such as those of the cave painters continued uninterrupted for tens of thousands of years - a process almost inconceivable in this modern age.

What we currently believe, however - thanks in part to the hard science of the Human Genome Project - is that at some point somewhere around 70,000 years ago, the ancestors of our modern humanity were in deep trouble.

Forced by sub-Saharan desertification out of their formerly well-forested environment in southeast Africa (the original Lost Garden), these early humans existed as scattered small tribes - with a total population as low as a few thousand - scavenging along the land bridge between Africa and western-Asia, precariously perched on the verge of extinction.

Something quite incredible then happened, spurred by some deep unknown catalyst for a new kind of evolution never seen before. ONE small wavelet of Homo sapiens, numbering perhaps as few as a thousand, the direct genetic ancestors of all the non-African races, migrated into western Asia in a revolution of behavior that anthropologists believe included more sophisticated tools, wider social networks, and the first art and body ornaments, known as the Cognitive Revolution.

´t ¨Eerste myDiary¨ als ´t ware:
onze originele crèche, peuter/kleuterschool in wording?
De Zwervers, migranten, landlopers, zigeuners, nomaden, vluchtelingen, kolonisten, geitenhoeders, boeren, waterwerkers, jagers, vissers, handelaars, "wétenschappers", zangers,
dichters & nòg méér wetenschappers
´in de dop´! Dat is ook ´t leukste aan myDi:
fictieve rotstekeningen, beeldhouwwerken, kleren, werktuigen en kunstvormen, verzamelingen, herinneringen, suggesties, veronderstellingen & talloze
min of meer verwante
´spelletjes´...

¨Verslavend¨.




1001 smileys,
tags, rags, feathers & pictures
evolving as we
are...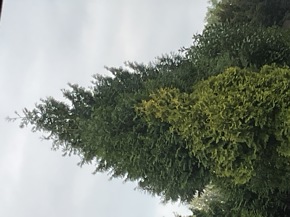 Asih, man,

37

jaar
Log in om een reactie te plaatsen.
vorige
volgende