38796BH7On Their Return Home Families Do Assemble~
AROUND
THE DINING TABLE FOR THE SHABBATHMEAL.
OFTEN THE FATHER BLESSES HIS CHILDREN,
AND THEN BEFORE STARTING THE MEAL THE SANCTIFICATION
(or Kiddoesh) IS RECITED (AGAIN, nòt necessarily the "Monopoly"
òf the Màn òf the House). This usually takes the form of a prayer
recited over a glass of wine (Symbol òf
the "Joy" òf this Day).

Hére tóó
a spontaneous family prayer
is advisable along such lines as.
"BEFORE WE DRINK THE WINE REMINDING US OF THE JOY OF THE SHABBATHDAY
LET US ALSO WELCOME THE PEACE & THE REST OF THE SHABBATHDAY INTO OUR HOME
BY ENDING ALL THE QUARRELS & THE ANIMOSITIES ÒF THE PAST WEEK,
AND BY RESOLVING TO BRING THE SPIRIT OF LOVE
& understanding into our family-circle & into our dealings with all of
G d's children. LET US, THEN, TURN TO G D IN HUMILITY & in gratitude
as we recite the blessing over the wine, BAROECH ATA,
ADONAY, ELOHAYNOE, MELECH HA'OLAM,
BORAY PRI HAGAFEN, (Blessed Art Thou,
O Lord, Our G d, King òf the Universe,
Who Creates the Fruit
òf the Vine)."

This might be
followed by the blessing over bread,
ATA ADONAY ELOHAYNOE MELECH HA'OLAM HAMOTSI LECHEM MIN HA'ARETS
(Blessed art Thou, O Lord, our G d, King of the Universe, who brings forth bread from the earth).
The Grace should follow the meal, & thàt might be followed by various table-songs relating to the spirit
of the SHABBATH, or by readings from the Bible, or from other Jewish literature.
This procedure might be repeated after the family return from
the Saturday morning Service & prior to the Saturday lunch.
Also an oppropriate 'ushering-out' ceremony
(HAWDALAH) might also be introduced
on Saturday evening at the
termination of the
SHABBATH.




27 jun 2020 - bewerkt op 02 jul 2020 - 34x gelezen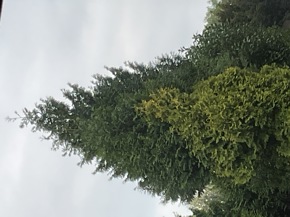 Asih, man,

75

jaar
Log in om een reactie te plaatsen.
vorige
volgende