38795Sjabbathceremonials? Light: 2 sjabbes-candles
IN
THE HOME
AT THE COMMENCEMENT
OF THE SHABBATHDAY (this
is often done by the woman of the house,
although it is not necessarily hèr "monopoly")
and say either the traditional the traditional Blessing,
"BAROECH ATA ADONAY, ELOHEYNOE, MELECH HA-OLAM,
ASHER KIDESHANOE, WETSIVANOE LEHADLIK NER SHEL SHABBATH."
(Blessed art thou, o lord, our god, king of the universe, who has sanctified us with his commandments,
and commanded us to light the sjabbathcandles) or a spontaneous prayer from the heart such as,
"AS WE CANDLE THESE LIGHTS TO WELCOME THE SHABBATHDAY WE PRAY THAT THE
LIGHT OF G D ALSO MAY ENTER OUR HOME AND OUR HEARTS TO GUIDE US IN ALL
OUR THOUGHTS AND OUR ACTIONS DURING THIS COMING WEEK!"
The reason for a lighting of candles
on the evening of the shabbath & òf all Festivals is to Create a Sacred atmo-
sphere in our Home (as a sort of 'visual aid'). Also the family should go to the synagogue
in order to welcome the SHABBATH into their congregational Home
& join with other families as part of one
large congregational
family.



27 jun 2020 - bewerkt op 02 jul 2020 - 28x gelezen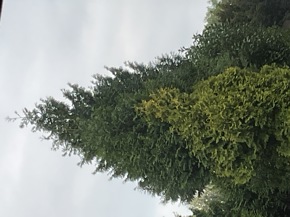 Asih, man,

114

jaar
Log in om een reactie te plaatsen.
vorige
volgende