35884¥unohahode461Today things are different ....
Q

FOR CENTURIES NOW
HUMANISM HAS BEEN CONVINCING US
THAT WE ARE THE ULTIMATE SOURCE OF MEANING,
AND THAT OUR FREE WILL IS THEREFORE THE HIGHEST AUTHORITY OF ALL?!
Instead of waiting for Some External Entity to tell US What's WHÀT, we CAN rely on our own feelings
& desires!? FROM infancy we are bombarded with a barrage of humanist slogans counselling us: 'Listen
to yourself, be true to yourself, trust yourself, follow your heart, do what feels good?!' Jean-Jacques
Rousseau summed it al up in his novel Émile, the 18th-century bible of feeling. JJR held that, when
looking for life's rules of conduct, he found them 'in the depths of my heart, traced by nature in characters
which nothing can efface. I need only consult myself with regard to what I wish to do; what I feel to be good
is good, what I feel to be bad is bad!' Accordingly, when a modern (wo)man wants to understand the meaning
of an affair (s)he is having, (s)he is far less prone to blindly accept the judgments of a priest or an ancient book.
Instead, (s)he will carefully examine her/his feelings? If our feelings aren't very clear, we will call a good friend,
meet for coffee & pour our heart out! Ìf things are still vague, we will go to our therapists, & tell them all about
it?! So theoretically, a modern therapist occupies the same place as the medieval priest, & it is an overworked
cliché to compare the two professions!? Yet in practice a huge chasm separates them?! The therapist does not
possess a holy book that defines good & evil! When these persons finish their stories, it is highly unlikely that
these modern therapists will burst out: 'You wicked creature! You have have committed a terrible sin!'
It is equally unlikely that such a therapist will say, 'Wonderful! good for you!' Instead, no matter


what we hàve dòne & said, the honest professional is most likely to ask in a caring voice,
'Well, how do yóu feel about what hàppened?'
Thus we also here & now
have our own "myDiary":
talk about ÌT & you might
get any 'answer' and
you like (or
don't like)
it!?



11 sep 2019 - bewerkt op 15 sep 2019 - 93x gelezen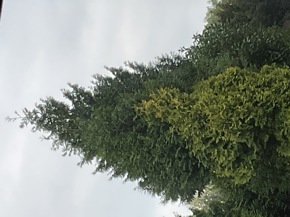 Asih, man,

114

jaar
Log in om een reactie te plaatsen.
vorige
volgende