38798MOYBH8 After the Destruction òf thé Temple~~~
AND
THE DISPERSAL
OF JEWISH PEOPLE,
WITH THEIR CONSEQUENT ESTRANGEMENT
FROM AGRICULTURAL LIFE, THE HARVEST AND TEMPLE ASSOCIATIONS
BECAME SECONDARY AND THE EMPHASIS
AND OBSERVANCE OF THIS FESTIVAL
WERE CHANGED!
Jews assembled in their homes
& naturally turned their minds to the message
of "FREEDOM" with memories of the historical bondage in AeGYPT & the redemption which followed, ànd its relevance to the contemporary situation and the hopes
they were nursing for future redemption?

CEREMONIAL OBSERVANCES ~ orthodox ~
for 8 days, with the first 2 & last 2 being full Festival days (i.e. candles & KIDDUSH in the Home on the first & second evenings, no "work", synagogue servi-ces, etc. cf. SHABBATH)! A SEDER is held in the home on the first & second evenings.
Orthodox Jews
observe an extra day for this & most other Festivals due to an original doubt about the date of the 'new moon' which gradually developed into a tradition even though
the doubt had been resolved!?
Throughout this Passover period
no "leaven"/yeast/gist is to be consumed or touched either directly or indirectly; thus all crockery & cutlery must be used only for the Passover period, & often foodstuffs "KOSHER FOR THE PASSOVER" (i.e. satisfying the so-called ECCLESIASTICAL AUTHORITIES that théy áre fréé from any contact with 'leaven') may be used?!
Zó kun je nagaan
wat aldus ongeveer vanaf 't 'begin' àf aan stamde
vanuit ervaringen uit Assyrië, Babylonië, Chaldea, doortochten via Egypte, Fenicië, Griekenland, Hellas,
Indië, JÓÓDSE kolonies, landen, merkwaardigheden, noodgevallen, oorlogen, plagen & allerlei 'vreemde
zaken' overal tot op de myDicoronadagen van vandaag na 1001 Caesars, Führers & dolle begluurders....



28 jun 2020 - bewerkt op 03 jul 2020 - 22x gelezen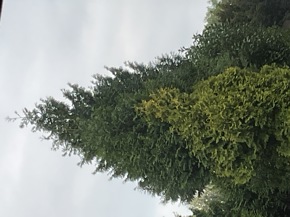 Asih, man,

114

jaar
Log in om een reactie te plaatsen.
vorige
volgende