35860 for that purpose modernity upholds growth...
AS A SUPREME VALUE
FOR WHOSE SAKE WE SHOULD MAKE
EVERY SACRIFICE AND RISK DANGER.

ON THE COLLECTIVE LEVEL,
GOVERNMENTS, FIRMS AND ORGANIZATIONS ARE ENCOURAGED
TO MEASURE THEIR SUCCESS IN TERMS OF GROWTH,
AND TO FEAR EQUILIBRIUM AS IF IT WERE
THE DEVIL HIMSELF.

ON THE INDIVIDUAL LEVEL,
WE ARE INSPIRED TO CONSTANLTLY INCREASE
OUR INCOMES AND OUR STANDARDS
OF LIVING.

EVEN IF YOU ARE QUITE SATISFIED
WITH YOUR CURRENT CONDITIONS,
YOU SHOULD STRIVE FOR MORE.

YESYERDAY'S LUXURIES
BECOME TODAY'S NECESSITIES.

IF ONCE YOU COULD LIVE WELL
IN A THREE-BEDROOM APARTMENT WITH ONE CAR AND A SINGLE DESKTOP COMPUTER,
TODAY YOU
nééd
a five-bedroom house with two cars and
a host of iPods, tablets & smartphones.

It wasn't very hard to convince individuals to want more.

Greed comes easily to humans.

The big problem was to convince collective institutions
such as states and churches to go along
with the new ideal!?

For millennia,
societies strove to curb individual desires
and bring them into some kind of balance.

It was well known that people wanted more and more for themselves,
but when the pie was of a fixed size, social harmony depended
on restraint.

Avarice was bad.

Modernity turned the world upside down.

It convinced human collectives that equilibrium
is far more frightening than chaos, and because avarice fuels growth,
it is a force for good?

Modernity accordingly inspired people to want more,
and dismantled the age-old disciplines
that curbed
greed.


09 sep 2019 - bewerkt op 13 sep 2019 - 66x gelezen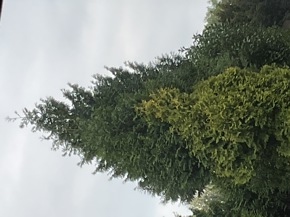 Asih, man,

114

jaar
Log in om een reactie te plaatsen.
vorige
volgende